THE WILDERNESS OF DOUBT & UNBELIEF
"Let us fear, therefore, or else while there is a
firm promise of entering into his rest any among you
should be found coming short of entering"
(Heb. 4:1) Aramaic/English N. Test.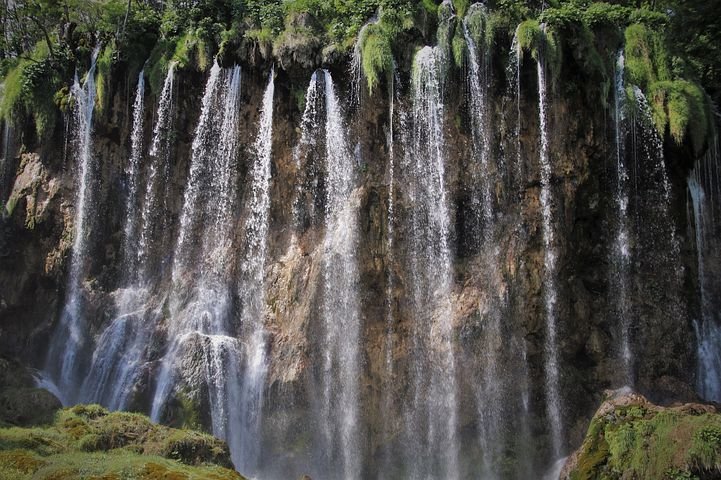 The message that was proclaimed to our ancestors was also prophetically proclaimed to us. The children of Israel were disqualified in the wilderness because of unbelief. Learning from their huge mistakes, we must be on guard and never fail to make a personal connection with ALL the promises of God. Not doing so can enslave us in unhealthy opinions of ourselves.
The Word spoken by the LORD in His Scriptures must be mixed with our faith/trust. The promises of God cannot profit us, if we doubt in our hearts. The children of Israel were in the desert for 40 years. They experienced and benefitted from the supernatural acts of God every day. The Mirror translation states it this way: "They were absorbed with the typical fruit of the 'I -am-not-tree-mentality;' they remained more persuaded about a perception of an inferior identity, than what they were about- the largeness of their salvation from slavery, into the freedom of the authentic life of their design."1
When the leaders of the twelve tribes of Israel were sent to scout-out the promised land, they quickly forgot the Word from the LORD He previously had given them. "The LORD said to Moses, 'Send men to EXPLORE the land of Canaan, the land I am giving to Israel.'" (Num.13:1) To explore means to "travel in or through (an unfamiliar country or area) in order to learn about or familiarize oneself with it."2 There are new things on your horizon that you must learn to explore. It may take time to familiarize yourself with these new things and with how you react to them. It can take time and considerable effort in being transformed by the renewing of your mind.
Ten leaders out of twelve stood up and made the decree that they could not stand against the people in Canaan. Their dwarfed opinion of themselves caused them to immediately come in agreement with unbelief, and confess that the inhabitants of the land were stronger than they were. They confessed that they felt like grasshoppers next to them. Because they felt inferior about themselves, they entered into unbelief and chose to stand against the truth of God's Word. They perceived and voiced that the giants considered them to be grasshoppers, which became a self-fulfilling prophecy.
If we believe a lie about ourselves, that is, anything contrary to God's Word about His children, we too may experience what the children of Israel experienced; that is, wandering aimlessly in the wilderness of doubt and unbelief.
NEW PLACE OF REST
I have good news today! The LORD says in His Word that His promises about entering His rest still stand. (Heb. 4:1) "Today, you must listen to His voice. Don't harden your hearts against him" (Heb. 4:7). This new place of rest is not at all like the land of Canaan. There is a special rest waiting for you today. This place of rest contains the blueprint of your personal and family design.
"The message God spoke to us in Christ, is the most life giving and dynamic influence we can experience, cutting like a surgeon's scalpel, sharper than a soldier's sword, piercing to the deepest core of human conscience, to the dividing of soul and spirit; ending the dominance of the sense realm and its neutralizing effect upon the human spirit. In this way a person's spirit is freed to become the ruling influence again in the thoughts and intentions of their heart. The scrutiny of this living Sword-Logos detects every possible disease, discerning the body's deepest secrets where joint and bone-marrow meet." (Heb. 4:12). 3
Whatever contradiction you or I may be enduring, the promises of God are YEA and AMEN. Jesus is God's yes and amen to every part of our body, soul and spirit.
With love,
P/Karen
________________________
Mirror Study Bible, Heb. 4:2, pg.725

Oxford languages, Google. https.// www.google.com/search

Mirror Study Bible, Heb. 4:12, pg.727