Tuesday, February 23, 2016
OVERCOMING POWER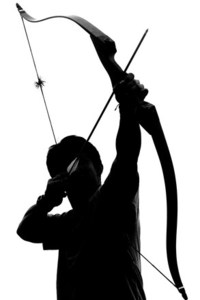 This morning as I was quiet before the LORD, a scripture came into my mind. Rev. 12:11 "And they overcame him by the blood of the Lamb, and the word of their testimony." Two ingredients are present here for breakthrough: blood and the word of our testimony. The blood of the Lamb is still alive and present to overcome every situation we face. Because of the price paid by the Messiah at Passover, and the Spirit being poured out at Shavuot/Pentecost, we can daily go to a spiritual mountain called Mt. Zion. Heb.12:22 "But you have come to Mount Zion and to the city of the living God, the heavenly Jerusalem, and to an innumerable company of angels," Heb. 12:23 "to the general assembly and church of the first-born who are written in heaven, and to God the judge of all, and to the spirits of just men made perfect," Heb. 12:24 "and to Jesus the Mediator of the new covenant, and to the BLOOD OF SPRINKLING that SPEAKS better things than that of Abel," Heb. 12:25 "SEE THAT YOU DO NOT REFUSE HIM WHO SPEAKS."
I have felt the tremendous warfare against us, the body of Christ. Because it is a an election year, there has been much stirring/war in the spirit realm. The enemy has tried to weary our souls and keep some bound. Dan. 7:25 "And he shall speak great words against the most High, and shall wear out the saints of the most High, and think to change times and laws." We see this happening right now, as well as a great shaking (Heb.12:26-27).
The enemy of our souls would like us to stay impotent, blind, halt, and withered like the man who lay for 38 years by the Pool of Bethesda, never able to get into the water when it was stirred. He was stuck in an impossible situation; only a few steps away from his miracle and without strength to receive it. He could not seize his healing alone, nor can we. Through the power of the Messiah and the question, "Do you desire to be made whole," his paralzed existence ceased. This man did not refuse him who spoke. This past week, as I was separated in my time before the LORD, He showed me that some of us need to answer this same question. Only then we can "seize" what belongs to us. We must overcome and take possession of what is ours, just as Caleb spoke in Numbers 13:30 "And Caleb stilled the people before Moses and said, Let us go up at once and possess it. For we are well able to OVERCOME it." Num. 13:31 "But the men that went up with him said, We are not able to go up against the people, for they are stronger than we." Align yourselves with the nearest Caleb or Joshua. Whatever you speak has the power to increase, whether good or bad.
For those of you reading that are sheep of OTC, I want to encourage you to make up your minds to CONQUER. It is "overcomers" who are rewarded. You may ask, "How do I take the land that belongs to me?" You take/seize new land by obeying the word /voice of God.
There is much wisdom, strategy and insight about this available to us by understanding the Twelve Tribes of Israel. The 7th son of Jacob and Leah's handmaiden, Zilpah, was named GAD. One of the definitions of the name, Gad is "to OVERCOME, press into and invade." This is what we have to do right now. Matt. 11:12 "And from the days of John the Baptist until now, the kingdom of Heaven is taken by violence, and the violent take it by force." Understanding the blessing from Jacob to his son, Gad, should encourage those of you who have been oppressed, depressed, defeated, discouraged, in debt, indifferent, isolated and without hope. Jacob spoke this blessing to his son in Genesis 49:19 "Gad, a troop shall OVERCOME HIM: but he shall OVERCOME at the last." He was revealing to his son that he would be overcome at first, but there would be a reversal and he would end up being the overcomer. Some of you may have been defeated or overcome, but you will be the ones who rise up and become the VICTOR. You can see Jacob's word about Gad coming to pass in I Chronicles 5:18 "The sons of Reuben, and the GADITES, and half the tribe of Manasseh, were valiant men, men able to bear buckler and sword, and to shoot with bow, and skillful in war." Gad became expert in war. I Chrn. 12:8. "And of the GADITES, they separated themselves unto David into the stronghold in the wilderness, men of might, and men of war fit for the battle, that could handle shield and buckler, whose faces were like the faces of lions, and were as swift as the roes/gazelles upon the mountains."
I was taught by my mentor, Dr. Karl Coke, that one of Gad's greatest spiritual fighting warriors was Elijah from Tishbe in Gilead (GAD). I Kings 17:1.
One last thought here for those of you who are discouraged and feel close to failure. War injuries caused Gad to question "Is there no balm in Gilead/Gad?" (Jeremiah 8:21-22). Yes, today there is still balm, there is still the blood, there is still the Word of God and we still have the freedom to align our words with HIS.
Rev. 12:11 "And they overcame him by the blood of the Lamb, and the word of their testimony."
Rise up, walk through this transition and SEIZE the land.
Blessings and hope OTC.
Love and honor,
P/Karen
Scripture references from KJV, and NKJ version.