Wealth From Hebraic Truth
"My people are destroyed for lack of knowledge" (Hos. 4:6)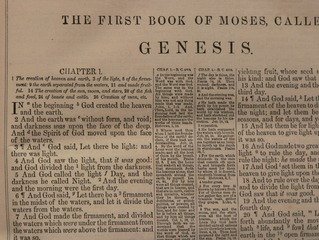 The scripture above, as known in its Hebraic roots, must not be ignored. Without proper interpretation, we can liteally, all be led into destruction. To be destroyed means that we have now become dumb and silenced. To be dumb and silenced is the Hebrew-root-definition of the word widow. In ancient Israel, a widowed woman suffered more than her husband's death. She experienced an economic and social crisis. If she had no children, her situation would have been even more aggravated, making her predicament critical. If we lack godly knowledge because we have not spent time in the presence of the LORD to SEE what He is saying, we too may experience what that widow would have to have faced.
Fully aware that we may, and often will experience failure because of lack of knowledge, we have started this year at OTC by studying WISDOM, VISION and GOAL SETTING. The LORD wants our dreams and goals to come to pass. Goal setting is not the same as a new year's resolution. To set proper goals, we need the wisdom of God, the proper knowledge of the Word of God and the discipline to write the vision He gives us. We know King David received the pattern of the Temple that Solomon would build because he said "the LORD made me understand in writing by his hand upon me. (I Chrn. 28:19).
Every problem in our lives can be traced to a wisdom problem. Wisdom is the ability to rightly apply godly knowledge. In the Ancient Hebrew letters that spell the word VISION (Chazah), you find that vision means "What happens when you cut the barrier." Cutting through our natural limitations by studying the wisdom of God (His Word) allows us to see past external and internal limitations.
WISDOM
Begins with the fear of the LORD (Ps. 111:10) 1
Granted to those who ask (James 1:5) 1
Is Priceless (Prov. 8:11) 1
Is beyond human comprehension (Ps. 139:6). 1
Is Unsearchable (Isa. 40:28) (Rom. 11:33) 1
Is chief and foremost in the order of our lives (Prov. 4:7)
Is revealed through the treasures in the gospel (I Cor. 2:7) 1



PROPER INTERPRETATION OF THE WORD
In the beginning of this teaching, I started by telling you that you must interpret the Scriptures properly. For instance, in Prov. 8:12 the Scriptures say "I wisdom dwell with prudence, and find out knowledge of witty inventions." "Witty inventions" is not usually translated properly. "Witty inventions" in almost every instance (aprox. 13 times) in the Old Testament, means evil, wicked and mischievous plans against you. Most people that I have heard teach on "witty inventions" teach that a person will have the ability to come up with a new gadget or a new idea that will benefit them.
I have received many revelations about this upcoming year. I have heard many people confirm the exact things I am hearing. But above all else, my sincerest prayer for all who follow the teachings at OTC is that this year we desire WISDOM greater than any other year in our lives. Once we take the time to learn how to Hebraicly study the Word of God, we will find that it will be very difficult to receive anything we hear without doing a thorough, personal study.
May none of us be destroyed this year because of a failure to spend intimate time with the LORD allowing HIM to open our eyes to SEE.
Blessings,
P/Karen
_____________
1. "So That's in the Bible?," by John Perry, B & H Pub. Group, 1997, pp. 549.