PROPHETIC RESTORATION
"Repent, then, and turn to God, so that your sins may be wiped out, that times of refreshing may come from the LORD, and that he may send the Messiah, who has been appointed for you - even Jesus. Heaven must receive him until the time comes for God to restore everything" (Acts 3:19-21)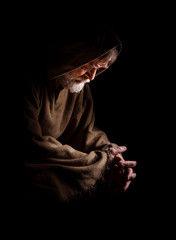 For many years, the body of Christ has been in a time of prophetic restoration. It's up to us to learn how to get into His flow and prosper.
In the scripture verses above, there are three "R's" representing three principles of the kingdom.
1. Repentance: a change of attitude, a re-considering, a turn around from a place we have strayed or to turn back or away from something. The ancient Hebrew letters shin (teeth) and beth (house) reveal that repentance means to destroy the house, meaning you leave nothing behind to which you can return. Matt. 3:2-3,8; Malachi 4:5-6
2. Refreshing: to recover your breath, be relieved and experience revival. Revival means to bring something back to life that has died. Ezek. 37:1-14
3. Restoration: a restitution of health, home or organization; a restoration of purpose, to be rescued, to turn back. This theme runs throughout the whole Word of God.
God has been, and still is raising up prophets; and a prophetic generation of people. A prophetic people are those that hear the voice of God and understand the mind of God. (I Cor. 2:10-16). This prophetic movement is vital to the health of every church and even our personal lives.
The Apostle Paul teaches us to follow after charity, and desire spiritual gifts - but rather (more importantly) that you may prophesy (I Cor. 14:1). The man or woman who prophesies is speaking unto men to edification, and exhortation, and comfort. (I Cor. 14:3) Paul further says that he wished that all would speak in tongues, but more so that they prophesied. (I Cor. 14:5) We are told to covet to prophesy. (I Cor. 14:39)
In the beginning days of my walk with the Spirit of God, He taught me how to prophesy and see the resulting things happen in my personal life, my city, state and even in the nations of the world. The more I filled myself with the Word of God, the greater the gift of prophecy operated through me, and with manifested results. We are to prophesy according to the proportion of faith we have (Rom. 12:6). Faith comes by hearing and hearing by the Word of God (Rom. 10:17). Because God's Word is the highest authority in all things, Scripture (God's Word) is the highest level of prophecy.
EZEKIEL AND THE PROPHETIC ANOINTING
God knows the heart of every man, woman and child. He knows that each person is experiencing daily events or circumstances that don't look like the fulfillment of His promises. When Ezekiel was carried away in the Spirit and set down in the midst of a valley full of bones, he noted that they were very dry. The word dry in Hebrew is YABESH. It means to be ashamed, confused or disappointed. Whenever I am ministering to people, they will usually describe a situation definable by one of these three words.
The LORD asked Ezekiel a question, "Son of man, can these bones live?" (Eze. 37:3) In so asking, the Lord indicated that the means of bringing the bones (representing anything in our lives that is dead, broken and dried up) back into order, had to be by a prophetic word (a declaration based in God's Word and spoken in complete faith). Ezekiel was commanded to prophesy to the dry bones and command them to hear the Word of the LORD. The LORD promised that He would cause breath to enter into the bones and that they would live. Ezekiel's responsibility was to prophesy over an impossible situation. God said he would lay sinews upon the dry bones and draw flesh upon them, cover them with skin, and put breath into them; and that they would live. (Eze. 37:6)
The reason an Hebraic understanding of the Word is so vital to us all is because we learn the most accurate meanings of Scripture from the roots of the words. Without the Hebrew, we could not learn God's original meanings, or the impact He desires His Words to have on and in our lives.
The word sinews in this sentence is the Hebraic root word gud. Gud comes from the word Gad, which is one of the twelve tribes of Israel. The tribe of Gad produced the prophet Elijah. Elijah was a Tishbite, from Tishbe in GILEAD. Gilead is the land of Gad. (I Kings. 17:1). Gad means to invade and overcome. The tribe of Gad were fighting warriors. They were expert in war. (I Chron. 12:8) Working in the prophetic is not just one giving or receiving a pleasant personal prophecy. The prophetic deals in great warfare. As you learn to war with the prophetic, it is the Spirit of the LORD who invades your circumstances and enables you to overcome. I have many personal battle stories about working in prophetic warfare over the years, some of which even affected my own body. There is so much to learn about the prophetic. We won't attempt to delve further here.
As you have read this far in the newsletter, know that the Word of the LORD to you today is to begin to prophesy over your situation. It is the Spirit of the LORD who will invade your life's circumstances and cause you to prevail. You must rise up and speak. You must never give up. Ezekiel had to prophesy over and over and over.
Finally, remember and use the lessons of the three (R's). Then you will begin to experience God's eternal purposes in your life and in God's spiritual government.
Blessings,
P/Karen