GOD IS NOT A MAN THAT HE SHOULD LIE
"God is not a man, that he should lie; neither the son of man, that he should repent: has he said, and shall he not do it? Or has he spoken, and shall he not make it good" (Num. 23:19).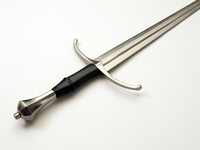 Our God is a promise keeper. All of His promises are confirmed in Jesus Christ, contained in Scripture, fulfilled in Christ and given to those who believe. Every promise of God is inherited through faith and patience. (Heb. 6:12)
Many of you are waiting for the fulfillment of prophetic words and promises. Do not abandon your hope! Do not grow weary in the waiting! "But if we hope for that we see not, then do we with patience wait for it" (Rom. 8:25). God is NOT unrighteous in that He would forget your days of expectancy and waiting, yet He admonishes us to not be slothful, but to follow those who through faith and patience INHERIT the promises. (Heb. 6:12) The Word of God is loaded with examples of those who inherited their promises because of their faith.
PROPHETIC PROMISES ARE INHERITED
Our promises/prophetic words are inherited. In Hebrew, the word "inherit" (yaresh) means that you occupy space by driving out the previous tenants. You then possess their place. This lets you know that obtaining promises comes not without a fight, and sometimes even requires a war.
The Apostle Paul admonished Timothy according to the prophecies which went before him, that he was to war a good warfare concerning them. (I Tim. 1:18) Once a word has been given to us, it is the same as seed being planted by the farmer. "Behold, the husbandman, waits for the precious fruit of the earth, and has long patience for it, until he receive the early and latter rain" (James 5:7).
ONLY OVERCOMERS INHERIT THE PROMISES
Our warfare is not against flesh and blood, therefore human beings cannot stop our promises from being fulfilled. We have heavenly weapons available to us in order to dispossess the enemy from the spiritual land (and sometimes physical land) that belongs to us. The weapons of our warfare are mighty through God to the pulling down of strongholds. Therefore we are to cast down imaginations and every high thing that exalts itself against the knowledge of God. We have authority to bring every thought into captivity. (2 Cor. 10:4-5) We overcome by the blood of the lamb and the WORD of our testimony. (Rev. 12:11)
Rejoice today that your victory is always assured as we submit to and obey Christ, our Captain. (Heb. 2:10) The battle is fought with endurance of hardship. (2 Tim. 2:3, 10) It is fought with faith, prayer, self-denial and steadfastness.
ABRAHAM OUR MODEL
We recall that one of our examples in fighting with faith is Abraham, "Who against hope believed in hope°" (Rom. 4:18). "He staggered not at the promise of God through unbelief; but was strong in faith, giving glory to God; And being fully persuaded, that what he had promised, he was able also to perform" (Rom. 20-21).
The characteristics of God's promises are that they are unfailing. "Blessed be the Lord, that has given rest unto his people Israel, according to all that he promised; there has not failed ONE WORD of all his good promise, which he promised by the hand of Moses his servant" (I Kings 8:56).
Be encouraged saints of God, for as Elijah said, "°there is a sound of abundance of rain" (I Kings 18:41).
Blessings,
P/Karen