HOW TO OPEN HEAVEN
"Your prayers and your alms are come
up for a memorial before God." (Acts 10:4)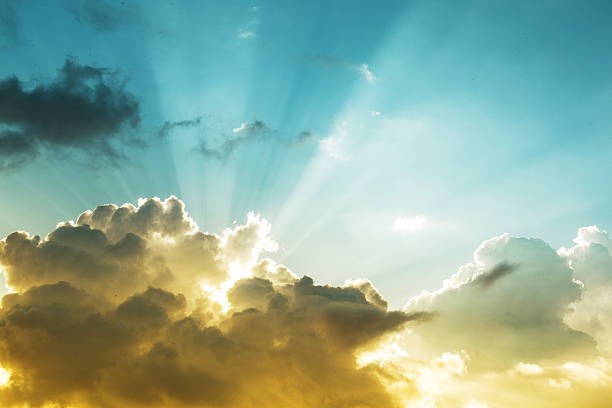 There was a certain man in Caesarea called Cornelius. This was a man who deeply respected the LORD and one who gave much alms (offerings) to the people in need. He was also a man of prayer. (Acts 10:1-2) One day he was praying at the 9th hour of the day. It is important to know that this was 3:00 p.m. in the afternoon. That time of prayer was called "Minchah." "Minchah" is a Hebrew word meaning to bestow a gift, to give a donation. At the 3:00 p.m. prayer hour, he had a heavenly vision and an angel of God came to him calling him by his name. (Acts. 10:3) The angel told him that his prayers, as well as the offerings he had given, had come up before the LORD as a memorial. Because Cornelius understood the prayer hours, he was able to be positioned in such a way as to open heaven and receive divine instruction.
On a particular day, Peter and John were going up to the temple to pray at the 9th hour (3 p.m.). There, a certain lame man had been laid at the Beautiful Gate in order to beg for alms. It was at that time, Minchah, that the lame man received his healing from Heaven. (Acts 3: 1-7).
All the Jewish hours of prayer correspond with the crucifixion of Jesus. Jesus died at the 9th hour (Luke 23:44-46), at the time called Minchah, when translated, can also mean "a gift."
According to tradition, the three daily services of prayer, Shachrit, Minchah, and Maariv were introduced by the Patriarchs. Abraham introduced the morning prayers, (Shacharit); Isaac introduced the afternoon prayers (Minchah); Jacob introduced the evening prayers (Maariv).
You may ask, "what does the 9th hour of prayer have to do with me?" The answer is: Everything! Learning how to pray at specific times can dramatically change your life. As noted above, Jesus died at the 9th hour to give us eternal life, the true Minchah. Peter and John were going to prayer at the 9th hour and saw a healing. Cornelius, a non-Jewish, devout fearer of God practiced prayer at the 9th hour and was visited by an angel. The angel told him that his prayers and almsgiving had come up before the LORD as a memorial. His obedience to the instructions he received at that prayer hour allowed him to receive heavenly instructions to send for the Apostle Peter. Likewise, Peter who had been in prayer at the 6th hour (noon) received his instructions to bring the gospel to Cornelius. 'A beautiful example of God's perfect timing! As we position ourselves as did Cornelius and Peter, like them, we will be in perfect synch with God's plans for us.
THE POWER OF PRAYER
We must not think of prayer as a religious form. That kind of prayer has no power. Our prayers are to be effective, prayers that bring results because of our relationship with the LORD. The LORD told Jeremiah that He watches over His Word to perform it. (Jeremiah 1:12). As we pray and make decrees based on the Word of God we will experience what the Word says about the Word. "For the word that God speaks is alive and full of power-making it active, operative, energizing and effective; it is sharper than any two-edged sword, penetrating to the dividing line of the breath of life (soul) and (the immortal spirit), and of joints and marrow (that is, of the deepest parts of our nature) exposing and sifting and analyzing and judging the very thoughts and purposes of the heart" (Heb. 4:12) (Amplified Bible)
As the disciples asked Jesus to teach them how to pray, He will likewise teach you by the Spirit. (Luke 11:1)
Your prayers are being answered in some form. May you recognize how he is answering your prayers, and implement His instructions daily.
Blessings,
P/Karen