THIS BATTLE IS NOT IN VAIN
"We are troubled on every side, but not
distressed…" (2 Cor. 4:8).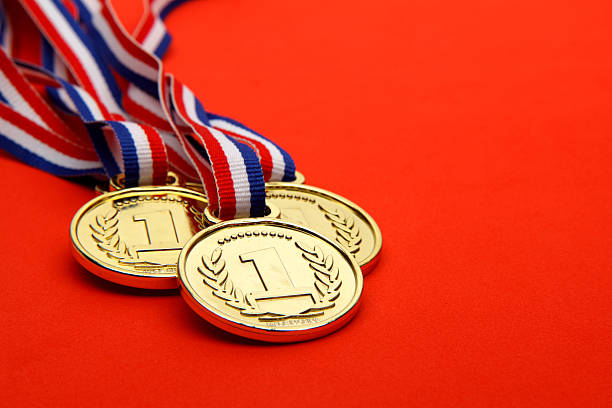 It is important to understand the word pictures the Apostle Paul was painting in 2 Cor. 4:8-9 when he said, "We are troubled on every side, yet not distressed; we are perplexed, but not in despair; persecuted, but not forsaken; cast down, but not destroyed" (2 Cor. 4-8-9).
Many of God's children are troubled on every side. It's important to understand that most trouble is not a punishment against you, nor are you necessarily out of God's will. We should understand that Paul was using words in these two scriptures that pertain to the wrestling and running competitions that took place every five years at the public games known as the Isthmus of Corinth. All competition is in essence, a battle. To win the prize, one must compete. May this concept bring some relief to your mind about "why me," or "oh no, not again."
In order to illustrate this concept, please note the four Greek words below that are used to describe the wrestler's and the runner's opponents in the Olympic games.
Troubled (thlibo) on every side, yet NOT distressed; (Wrestling)

Perplexed (aporeo), but not in despair; (Wrestling)

Persecuted (dioko), but not forsaken. (Running)

Cast down (kataballo), but not destroyed. (Wrestling)
Please note the sporting terms above are also words Paul used when describing life's battles.
Regarding running a race, Paul asks the question "Know you not that they which run in a race run all, but ONE receives the prize? So run, that YOU may obtain" (I Cor. 9:24).
We need to be prepared for these races, because no one in the Body of Christ is exempt from the race to live as God intended. In order to win, we must be prepared. "Every man that strives for the mastery is temperate (self-controlled) in all things" (I Cor. 9:24). Two areas of self control include watching every word we speak, and watching our physical diets. I have found these two extremely important. I know from personal experience that in times of intense spiritual warfare, fatigue due to lack of healthy nutrition can affect the outcome of a war.
Using boxing as an illustration, Paul teaches us that we sometimes must fight, but not as one that beats the air. (I Cor. 9:26). "This last idea which Paul means to present. He did not miss his aim; he did not exert himself and spend his strength for nothing. Every blow that he struck took; and he did not waste his energies on that which would produce no result. He did not strive with rash, ill-advised, or uncertain blows; but all his efforts were directed, with good account, to the grand purpose of subjugating his enemy - sin - and the corrupt desires of the flesh - and bringing everything into captivity to God. Much may be learned from this." Albert Barnes Notes on the Bible.
Paul said, "But I keep under my body, and bring IT into subjection; lest that by any means, when I have preached to other, I myself should be a castaway" (I Cor. 9:27) (KJV). A castaway is one who doesn't pass the test, becomes disqualified and rejected.
I know many of you have endured a long race. Please be encouraged. You are very close, even moments away from the finish line. "Cast not away therefore your confidence, which has great recompense of reward" (Heb. 10:35).
Blessings and love,
P/Karen