LOYALTY AND BITTERNESS
"And Ruth said, Intreat me not to leave you,
or to return from following after you:
for where you go, I will go" (Ruth 1:16).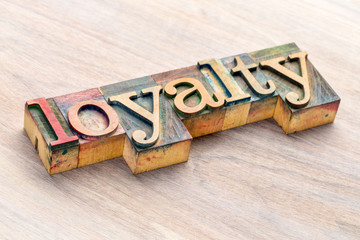 The Book of Ruth is one of the most powerful books in the Bible. Hidden below the surface in this story are rich nuggets of wisdom pertaining not only to the Jew and Gentile, but demonstrating universal qualities necessary for success.
Ruth was a Moabite widow willing to leave her homeland to follow her widowed mother-in-law, Naomi, into the land of Judah. Naomi confessed that because of her losses, she had become embittered, emptied out. She blamed the LORD for her present situation. Because of Naomi's poor assessment of her situation, she tried to persuade Ruth to leave her and return to Ruth's Moabite people and their gods. (Ruth 1:15).
Bitterness does strange and terrible things to a person's soul. One of the key components of bitterness is unresolved anger. Bitterness leaks out of the heart through resentment, critical remarks, blame-shifting, conflicts with other people, controlling behavior, and many times through thoughts of revenge. We have all been touched by bitterness at some point in our lives. Naomi re-named herself Mara (bitter) and blamed God for causing her to suffer. (Ruth 1:20). Question! Have you re-named yourself something other than who God designed you to be?
Bitterness can temporarily blind us, causing us to forget that God wants to bring us out of our present circumstances and into a wealthy place. When we experience hardships (and we all do), our first test is in our attitude. Our attitude can make us or break us…quickly. Our attitude is a frame of mind. It is the way we perceive a situation from our vantage point. We can choose to look at our life from God's perspective or from the vantage of our limited and often tainted memory bank.
Loyalty Is Not A Mood
The young woman, Ruth, had a characteristic that caused her to inherit great wealth and become the great grandmother of King David. Ruth was loyal. Her loyalty was not, nor ever is a mood. When her bitter mother-in-law urged her and her sister-in-law to leave, only Ruth chose to stay and make Naomi's God her God. You may have bitter people in your life right now, or the bitterness could be in you. God wants to deliver his people from the contamination of this enemy, bitterness, and lead them into a healthy, fresh new place. This fresh new place is reachable only through a transformed mind. (Rom. 12:2)
Early in the story, Naomi asked the LORD to reward both daughters-in-law, "And may the LORD reward you for your KINDNESS to your husbands and to ME" (Ruth 1:8). Kindness is the Hebrew word CHESED. It is so powerful a word in Hebrew, it is hard to capture its fullness in translation. It reflects an unconditional loyal love - despite all circumstances. It is a giving of oneself to the needs of others. This characteristic in Ruth resulted in her future wealthy harvest, as well as a new life for Naomi.
The LORD wants to bring us all into the bountiful land of Judah/Praise. In Judah, good crops are growing AGAIN. (Ruth 1:6). Some of us need CHESED to help us receive our harvest. CHESED is also the Hebrew word for MERCY.
It is the LORD who redeems our life from destruction. Destruction is a pit, and bitterness can lead us into it. There we are robbed of a potentially amazing harvest and wonderful future. Because of God's great love for us, He crowns us with loving kindness and MERCIES. (Ps. 103:4).
Boaz Is In The Field
I perceive the LORD saying, "I want to take you out of Moab into Judah. You cannot make the journey alone. It will require a step by step, God-led process. My MERCY and KINDNESS will lead you and guide you by the day. Do not let bitterness, anger, and resentment, either thought or spoken, or misunderstandings with others rob you of your greatest harvest ever. Don your royal robes; Boaz is in the field….waiting for you. " (Ruth 2:2-4).
Blessings and Hope,
P/Karen